The PA Cooperative story began in 2013 when our founding Directors Ben and Neil decided to create a different kind of public affairs and communications consultancy – one driven by the values of ethics and professionalism.
By choosing to become a cooperative, we protected our ability to work independently and democratically. We are not beholden to any private shareholders or distant directors.  All our team members have over 20 years' worth of relevant experience.
The people you meet initially are the people you will work with – so you can benefit from our expertise from day one to day 100 and beyond.
Our business operates with co-operative values at the heart of what we do.  We strive to stay true to these seven key principles to put these values into practice:

Voluntary and open membership

Democratic member
control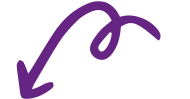 Member Economic Participation
Autonomy and Independence

Education, Training and Information

Co-operation among
Co-operatives