PA Cooperative offers a wealth of knowledge in public affairs and relations.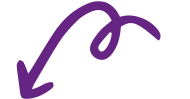 Rachael Clamp
Chart.PR, FCIPR
Rachael is an industry-leading senior communications and engagement specialist with deep knowledge of public sector, confidential and highly regulated markets. She is knowledgeable in management of complex stakeholder environments across the business world and is an authoritative public speaker and trusted spokesperson.
Within the last 10 years she has worked with Northrup Grumman, EY and PA Consulting Group in senior marketing and communications roles before establishing her own boutique marketing and communications consultancy in 2019. In this role she has worked with SMEs from different sectors on campaigns to launch new products, build sales pipeline, build brand awareness programmes and drive regional inward investment.
Rachael has many years of experience as a member of the Chartered Institute of Public Relations (CIPR) including chairing their public affairs group, serving as a council member and most recently on their board of directors. In 2022, Rachael was named President-Elect of the CIPR for 2023. She will succeed the current President in 2024.
Neil Cuthbert
Chart.PR MCIPR
Neil Cuthbert has an extensive background in public policy with experience spanning over 25 years. He has worked in various sectors, including government, not-for-profit organisations, and the private sector.
After working for five years in the civil service, Neil joined the Food & Drink Federation where he represented the interests of member companies to regulators in the UK and Europe. His work involved advocating for policies that supported the growth and sustainability of the food and drink industry.
Following his role at the Food & Drink Federation, Neil moved to a policy and public affairs role representing the interests of further education colleges in Scotland. In this capacity, he worked to ensure that colleges had a voice in policy discussions and that they received the support they needed to provide high-quality education and training.

In 2011, Neil was appointed as an Associate Director with a leading independent Scottish public affairs agency. In this role, his work focused on commercial property development, renewable energy, and leisure and tourism. He used his policy expertise to help clients navigate the complex regulatory environment and achieve their business goals.

In 2013, Neil Cuthbert and Ben McLeish founded PA Cooperative Ltd, which later became PA Cooperative Ltd. Their aim was to assist clients in influencing public policy and effectively communicating their messages through the media. As a founding Director, Neil played an instrumental role in the establishment and growth of the organisation.

Neil's membership in the Chartered Institute of Public Relations (CIPR) is an indication of his commitment to professionalism and ethical standards in public relations. His recent achievement of becoming a Chartered PR Practitioner in February 2023 is a testament to his expertise and experience in the field.

Through his work at PA Cooperative Ltd and previous roles, Neil has developed a deep understanding of public policy, media relations, and stakeholder engagement. His expertise and experience enable him to provide clients with strategic advice and practical solutions that help them achieve their objectives.

David Lee
David Lee is a communications expert, specialising in event hosting (in person and online), podcasting, writing and editing. He worked in daily newspapers for 20 years, set up his own business in 2009 and has worked with PA Co-Operative Ltd since 2014.
David has hosted around 300 in-person events, from two-day policy conferences to round tables and awards ceremonies and webinars. He was quick to realise the implications of Covid-19 and has hosted well over 100 online events for a wide range of clients on a diverse range of subjects, from forestry and climate change to fintech, legal affairs and data science. 
David has also produced 100+ high-quality documents, including many election manifestos.
Away from work, he is a father of four children (plus two dogs) and is a passionate coastal rower and a highly vocal footballer of declining ability.
Ben McLeish
Ben McLeish is a Chartered Accountant and Director of 22Ten Business Advisors, offering a range of Finance Director and Financial Policy services to clients. He has worked across the public and private sectors, specialising in tertiary education, early years education, public public finance policy and governance. Ben was Assistant Principal (Finance and Resources) at Edinburgh's Telford College, 2002-2010, and was Director of Policy and Communications at Scotland's Colleges before setting up his own consultancy in 2011.
Away from work, Ben has been a member of the Action Porty Board (Scotland's first Urban Right to Buy project), and Chair of the Audit Committee at St Aloysius College in Glasgow. He is a father of three (twin boys and a wee girl) and enjoys playing tennis, watching football and walking the dog.